So I was suppose to check in yesterday after going to the gym. Thursday is accountability day. Well, I didn't go to the gym. And breakfast was three cookies and two Cokes. I know, I know. Feel free to shake your head and wag your finger. But I am going to go to the gym today.
But first, it's Fabulous Friday. You remember back in the day when you would go to the store with Mom and pick out Valentines to hand to all your classmates, and it had to be all your classmates because it's not nice to leave anyone out. Barbie or Transformers? Candy or no candy? Oh, the schoolyard stress of it all.
Fast forward 20 years and now it's Will taking Valentines to school. But I'm not taking him to the store. Why should I when there are all these lovely Valentines available online for free. So here's what I've been thinking ...
Check out these
cool guitar suckers
!
And an
adorable snail.
Both found at
Zakka Life
. Because we know candy Valentines are cooler.
Look at this rocket from
Cottage Industrialist
. Perfect for my little astronaut.
I really want to make this, found on
The Long Thread
, but I'm having trouble finding a heart muffin tin to melt the crayons in.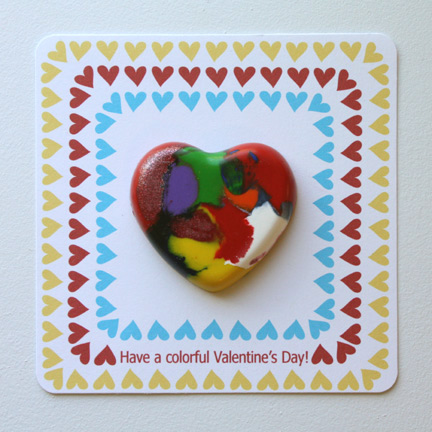 That's not all at The Long Thread. Check out these
print and go Lovebirds
. Scroll down under the clip art and you'll find 10 other DIY free printables. It's a good list.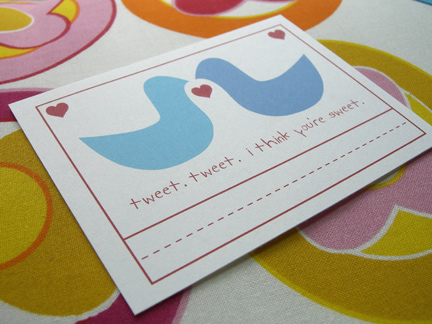 Paper Crave
also has a good round-up of free printables. I like the color-your-own elephant from
Up, Up Creative
.
Now the tough decision, what to print? Because I love them ALL!